If you have a winning variation from an A/B test that you want to expose to all your visitors you can convert that variation into a personalization.
1. Open up an editor for the A/B test you want to convert to a personalization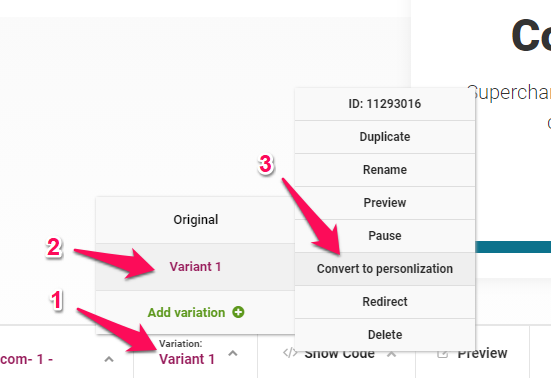 2. Click variations, hover the variation and then click "Convert to personalization". The personalization will be activated immediately.
You can now find the personalization under Personalizations in the dashboard.