1. Browse to the dashboard and select heatmaps, then click New heatmap.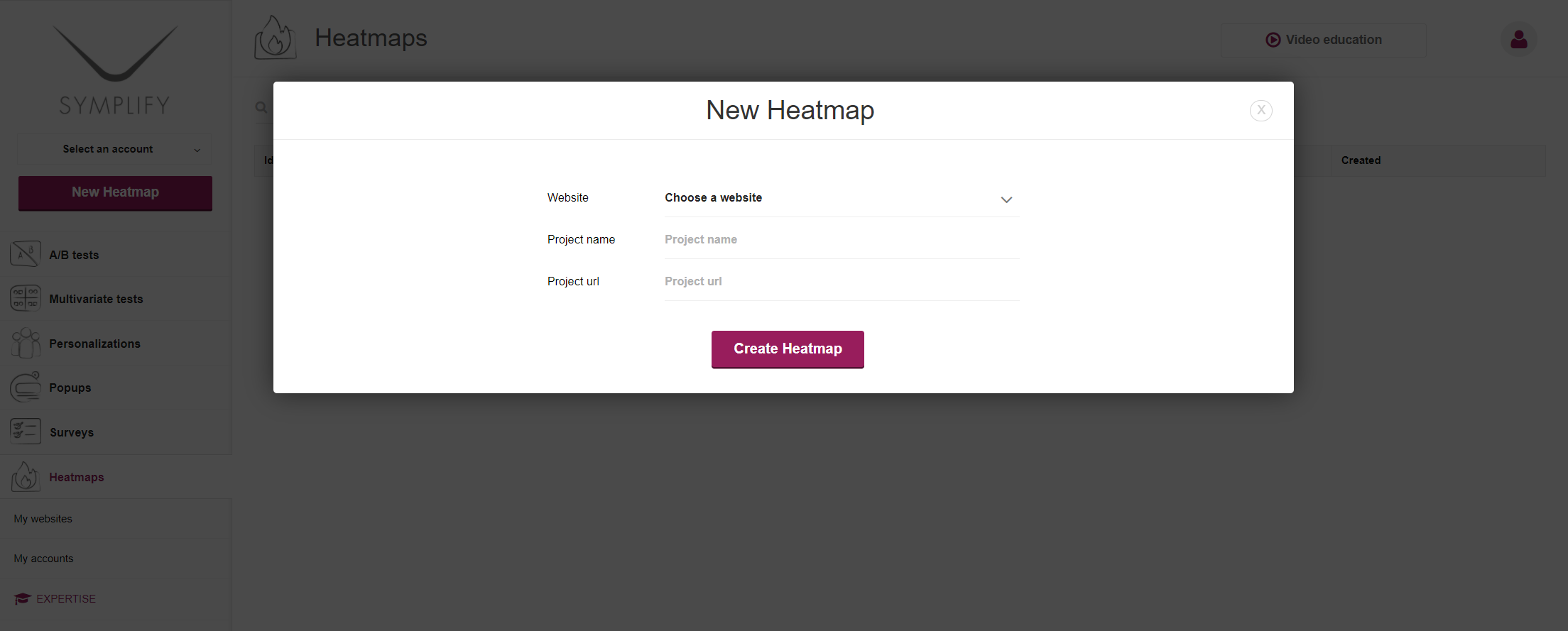 2. Choose your website in the drop-down menu, edit the project name if you wish, then click Create heatmap.




3. Click Audience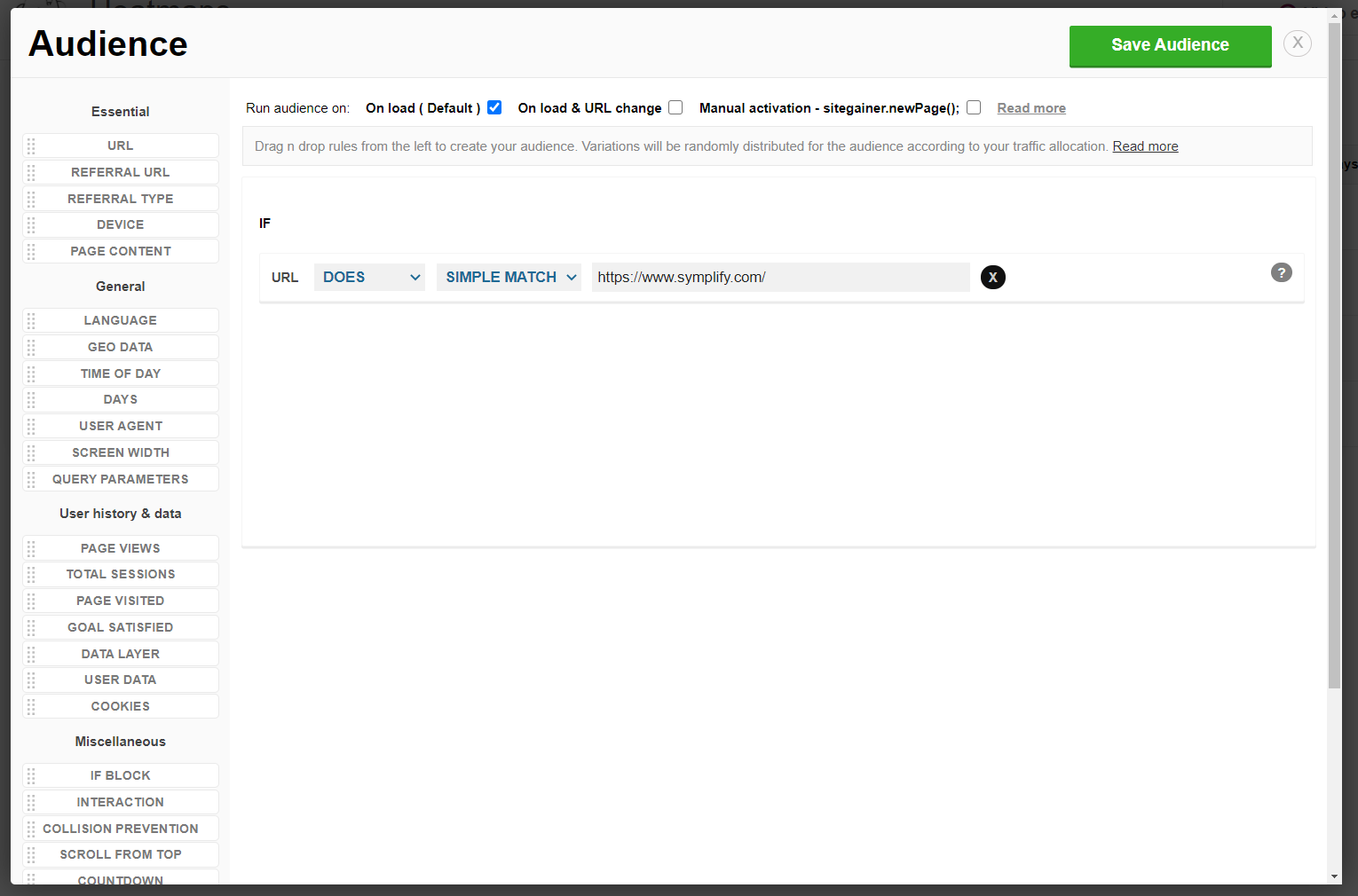 4. Create your audience by dragging the different statements from the left menu into the area to the right, then click Save audience and exit the window by clicking the x.




5. Click Create and go to heatmaps on dashboard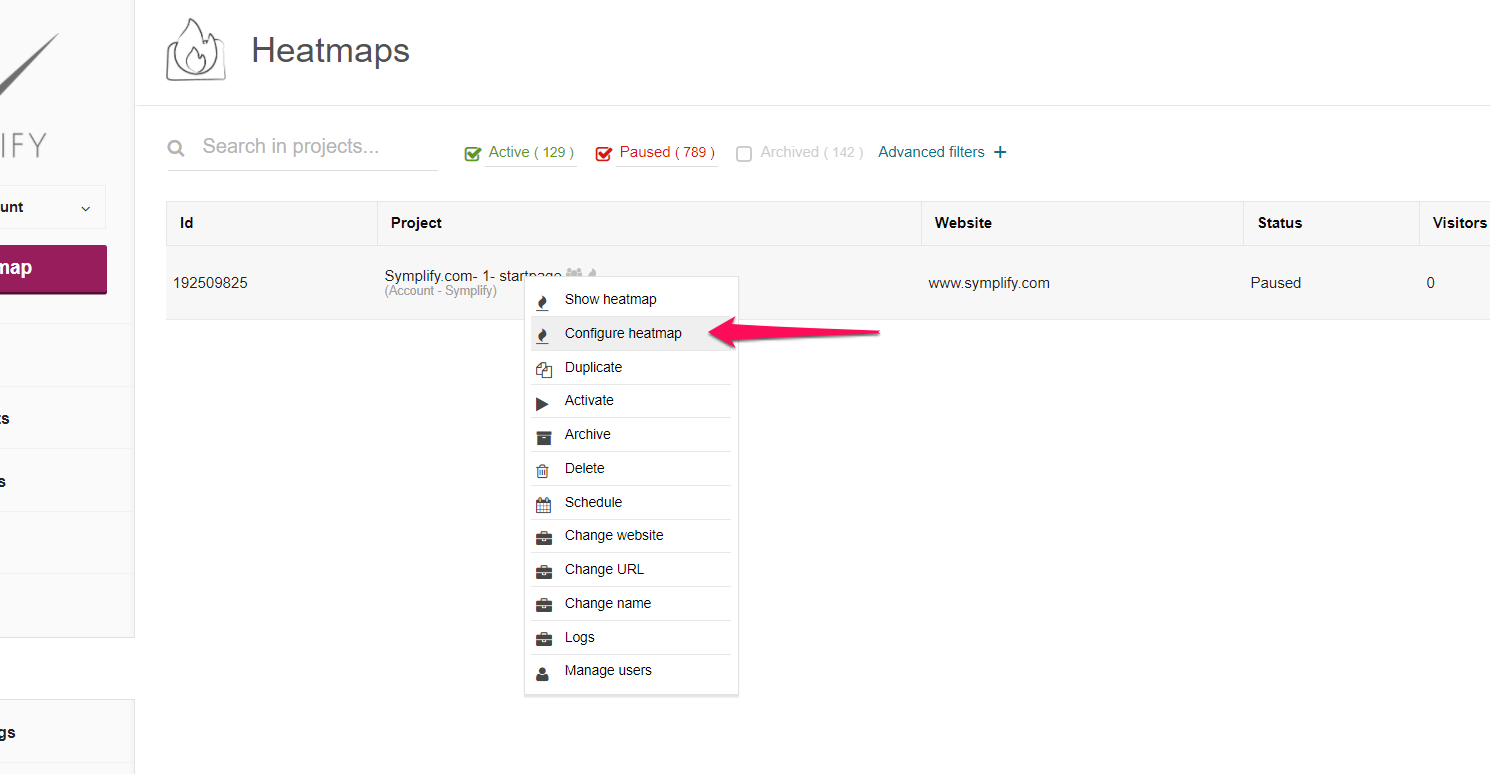 6. Click on your new project and select Configure heatmap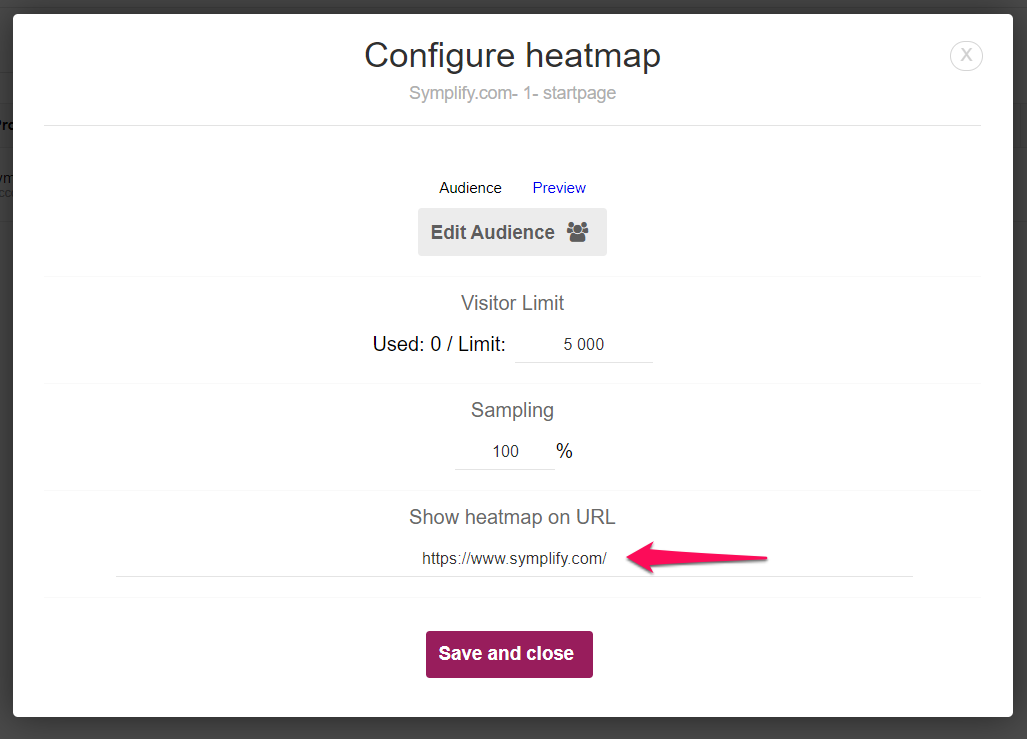 7. Select the page you want to show the heatmap on and make sure that it fit with your Audience setting. Then press Preview to check your audience. After that click Save and close, and you are done! The heatmap is activated immediately.
See our Video academy for more information about how to set up a Heatmap