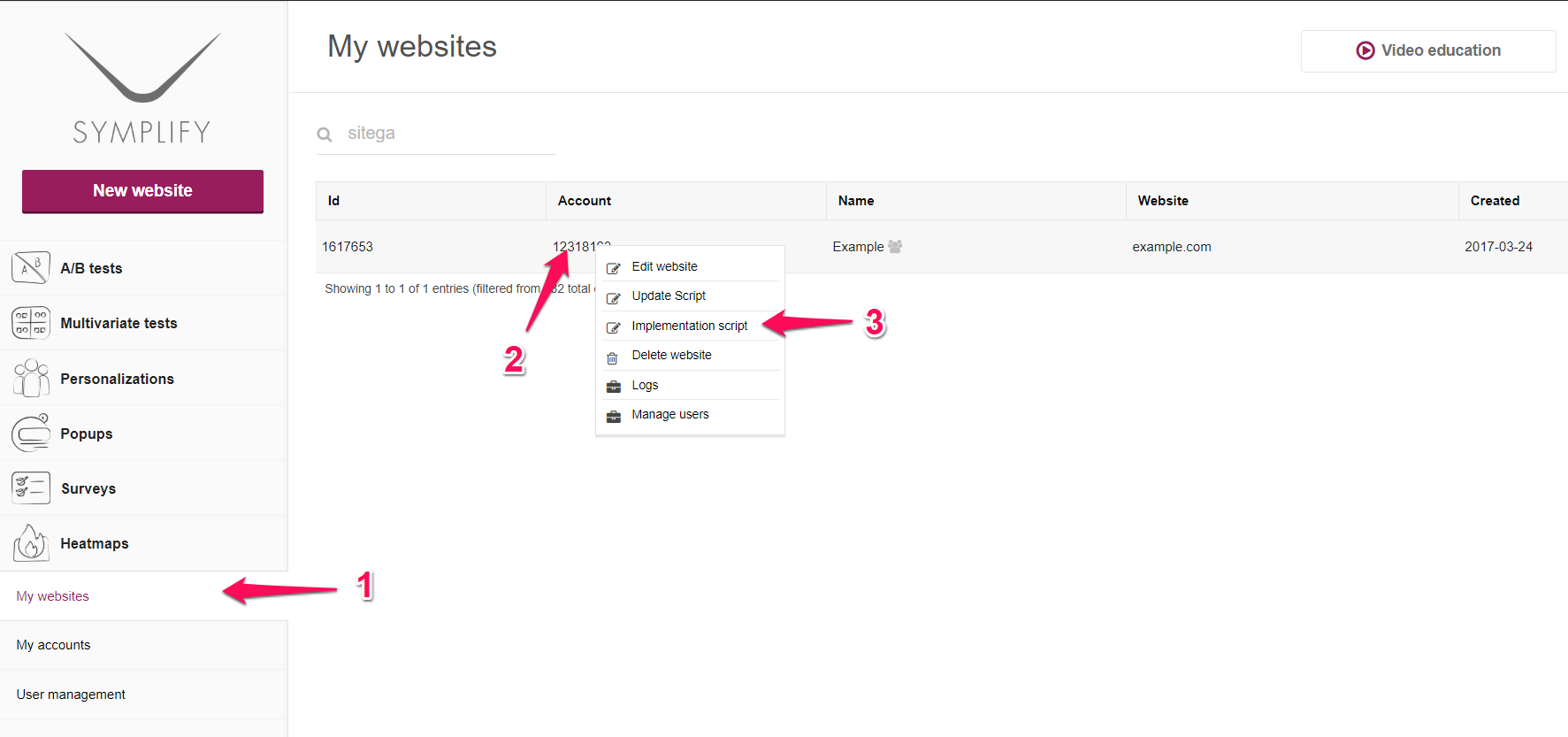 1. To find your unique implementation script for your website go to My websites -> click your website -> Implementation script.
If you haven't added your website you can check this link below;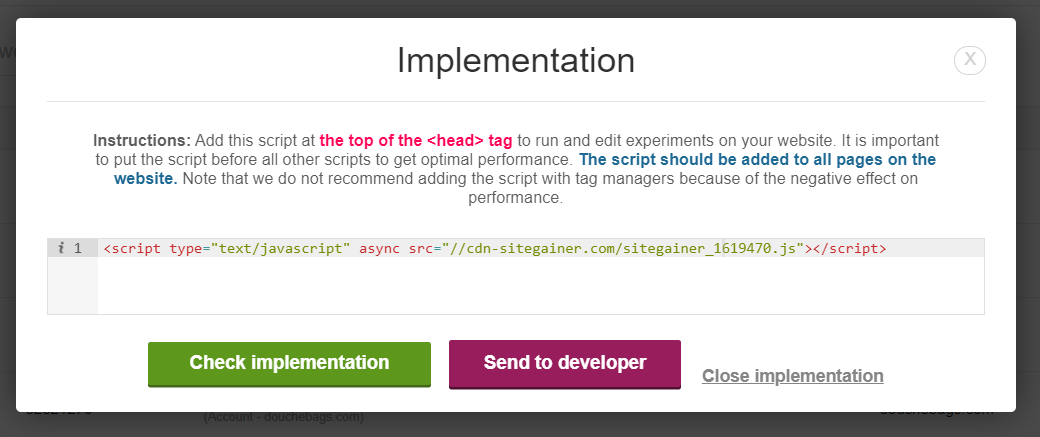 2. Copy the script from the text area and add this script at the top of the <head> tag to run and edit experiments on your website. It is important to put the script before all other scripts to get optimal performance. The script should be added to all pages on the website.
NOTE: that we do not recommend adding the script with tag managers because of the negative effect on performance. Do not implement the script with Google Tag Manager, this will make the script load after your website is loaded, making any changes you do also appear after your website is loaded, which might cause "flickering".