How to set it up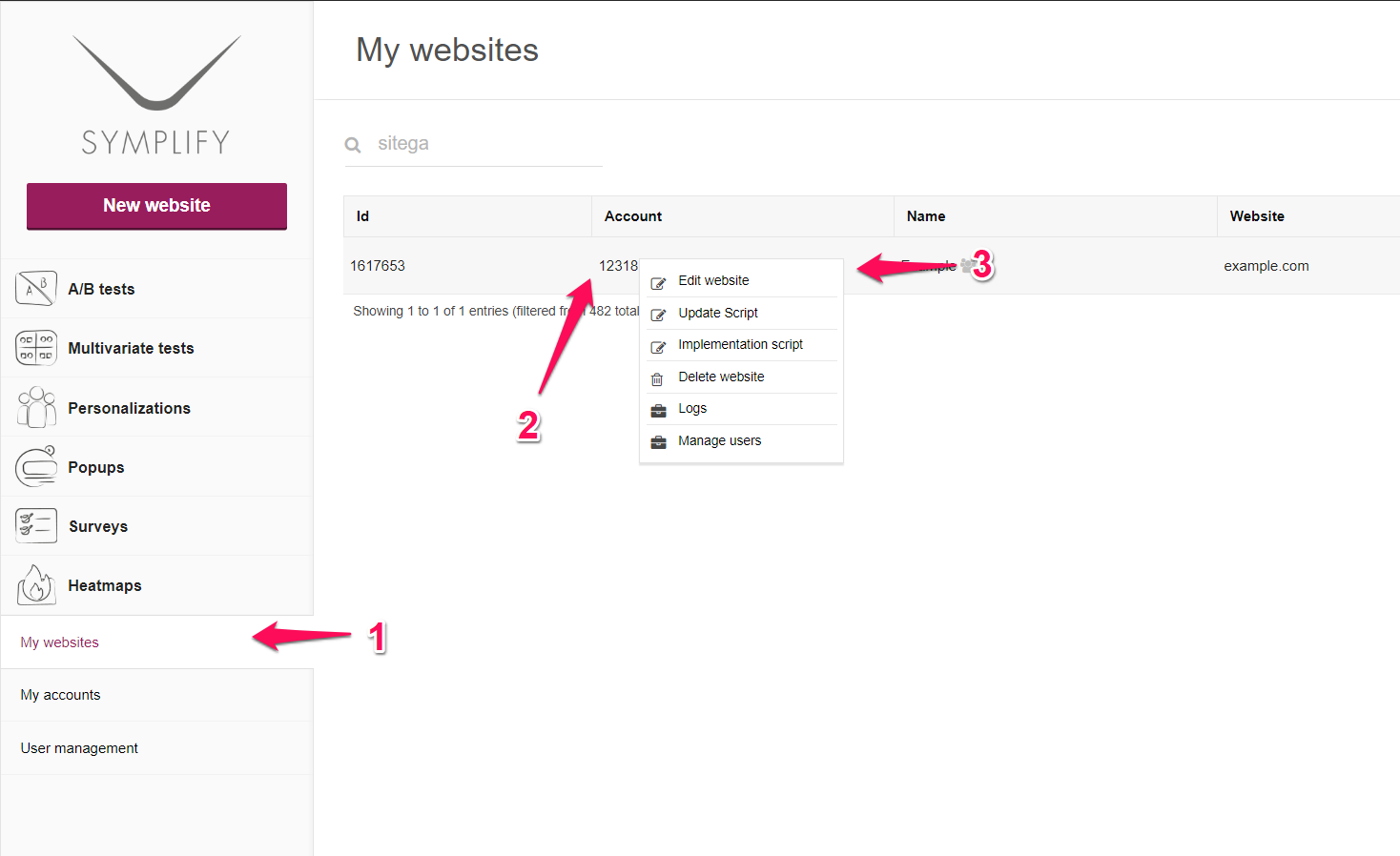 1. Go to My websites -> Edit website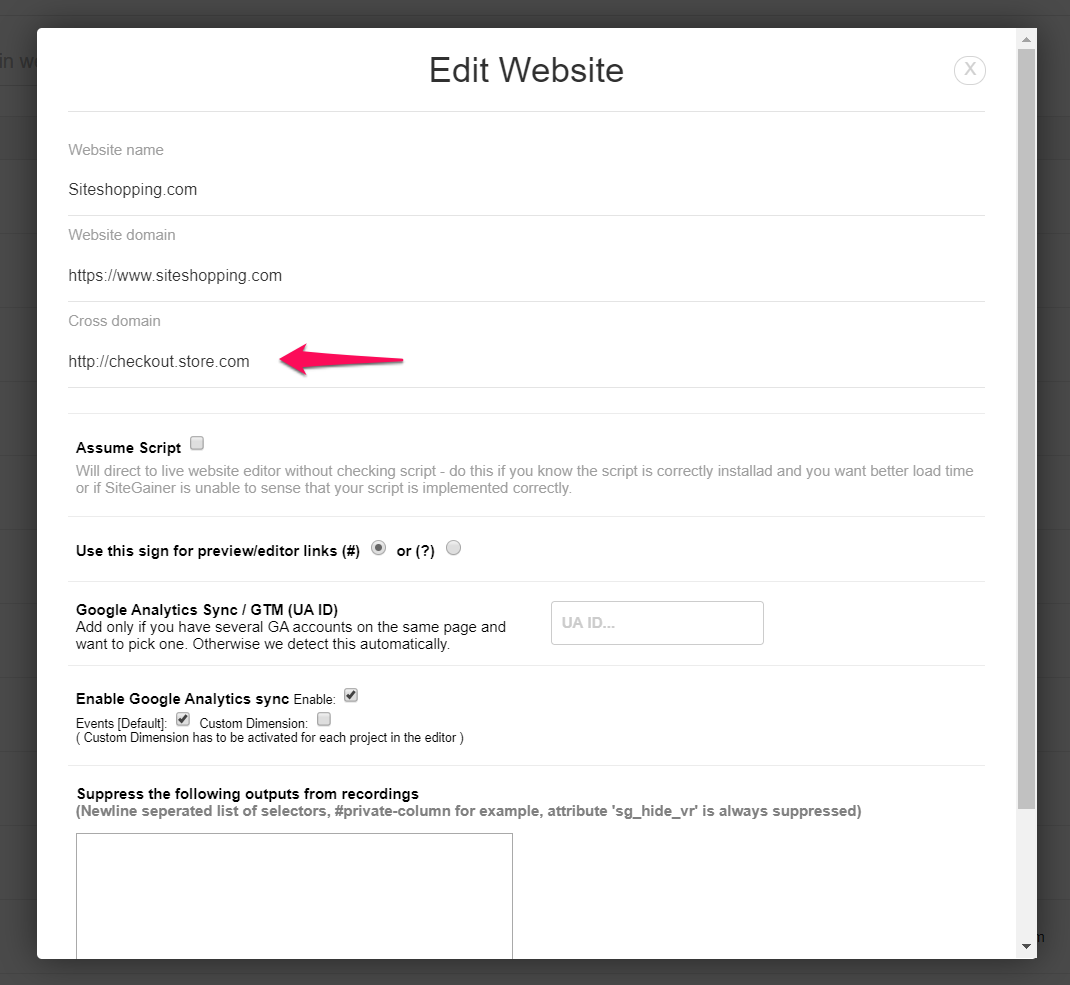 2. Enter the Cross domain you want your primary domain to link to.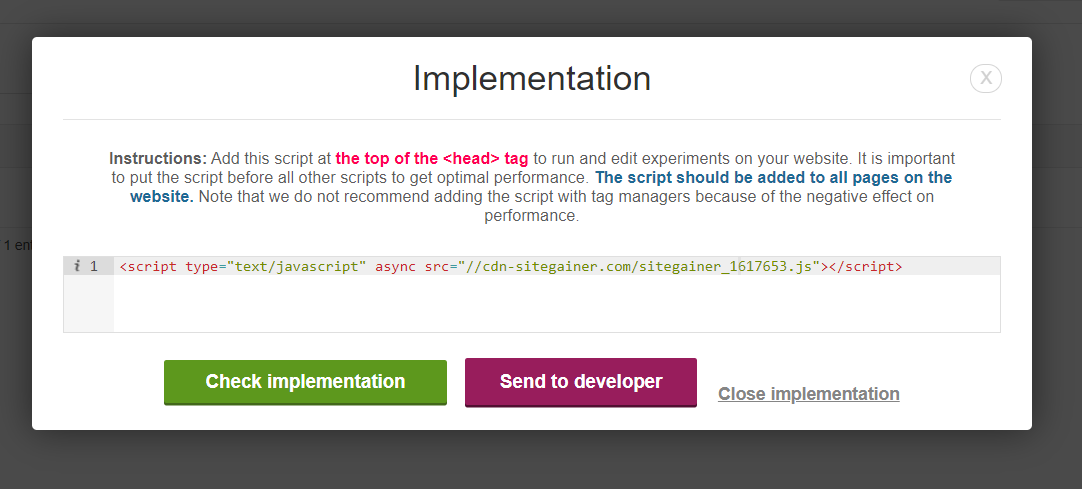 3. Add the implementation script for the primary domain on the cross domain website.
How to get the implementation script: Implement the script on your website
Notice: You can only add one cross domain per website and you must add the same implementation script on both domains for this to work. This feature is only for tracking goals over two domains.
How it works
When cross domain is activated from Edit website we send information to our server about the visitor. The key is the fingerprint combined with ip adress (anonymized) which is saved for 24 hours. When the visitor goes to the second domain which should also have the same script tag we ask our server for a match which returns visitor ID and variation ID for each project within that website ID that has been visited for the last 24 hours.