1. Click on Surveys in the dashboard and then click New Survey

2. Choose your website in the drop-down menu and enter your project name

3. Click Go to the survey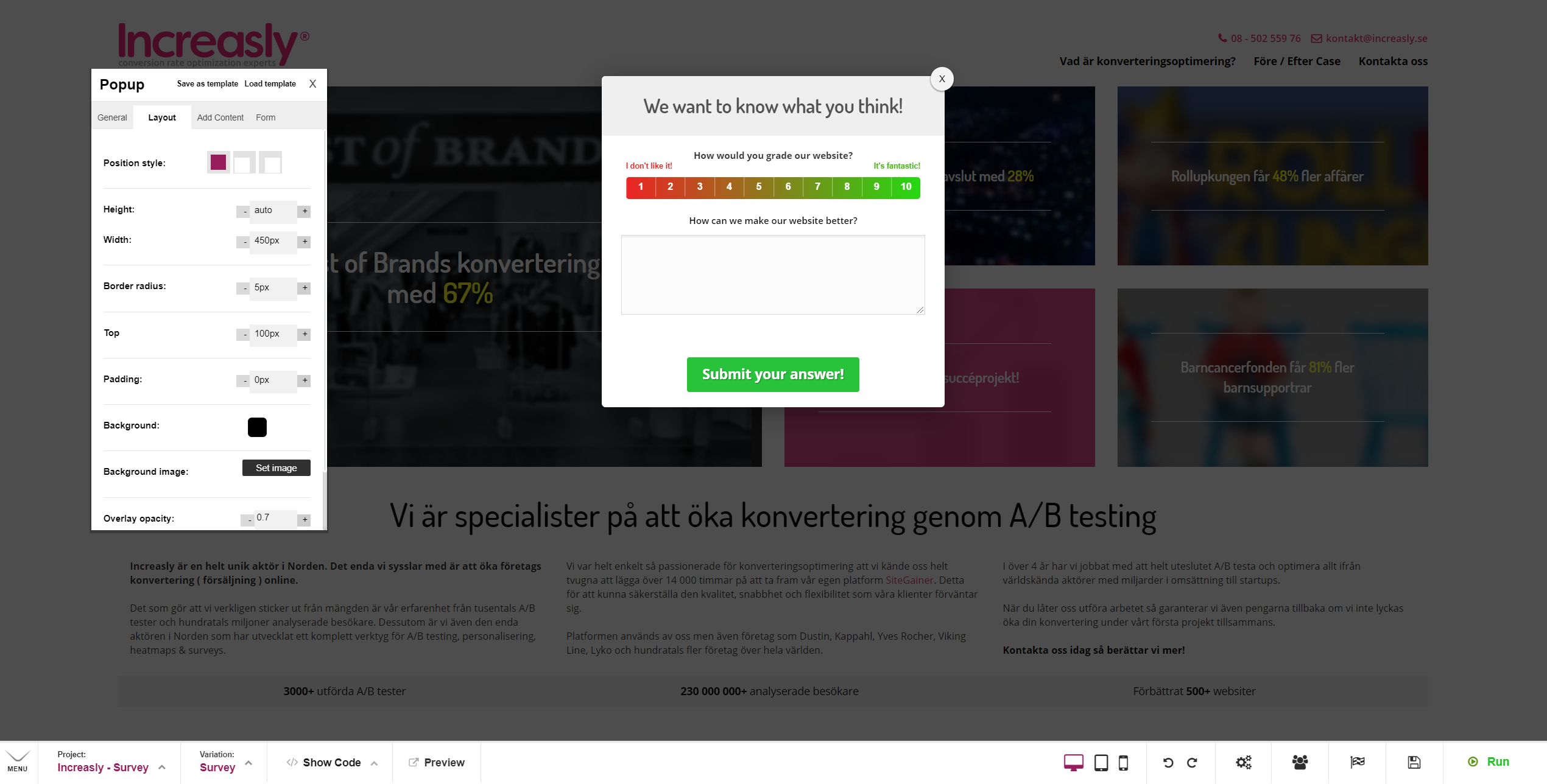 4. Create your survey and use preview to check your work. Click Save when you are done!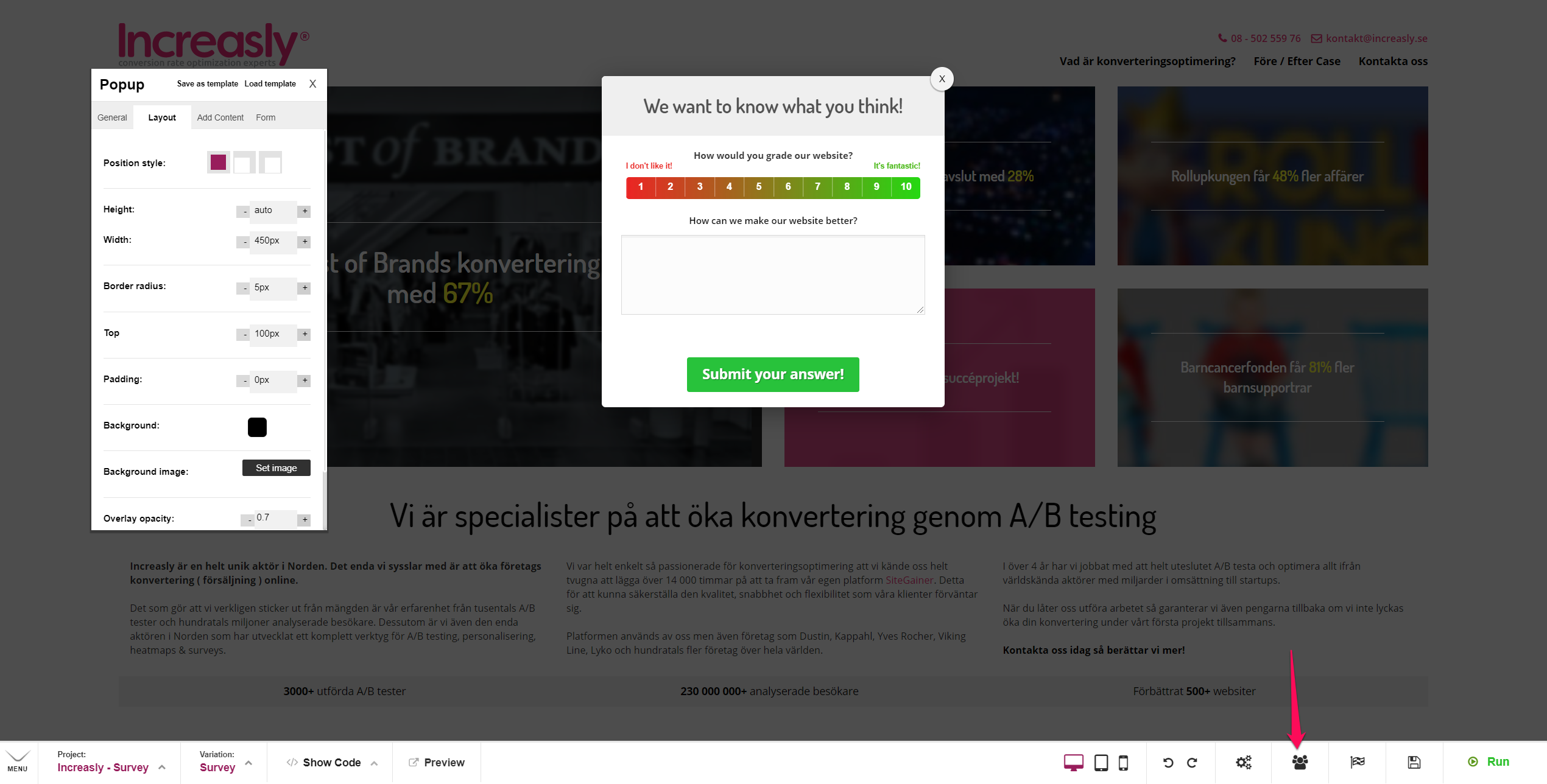 5. Set up Audience to target the visitors you want to expose to the survey.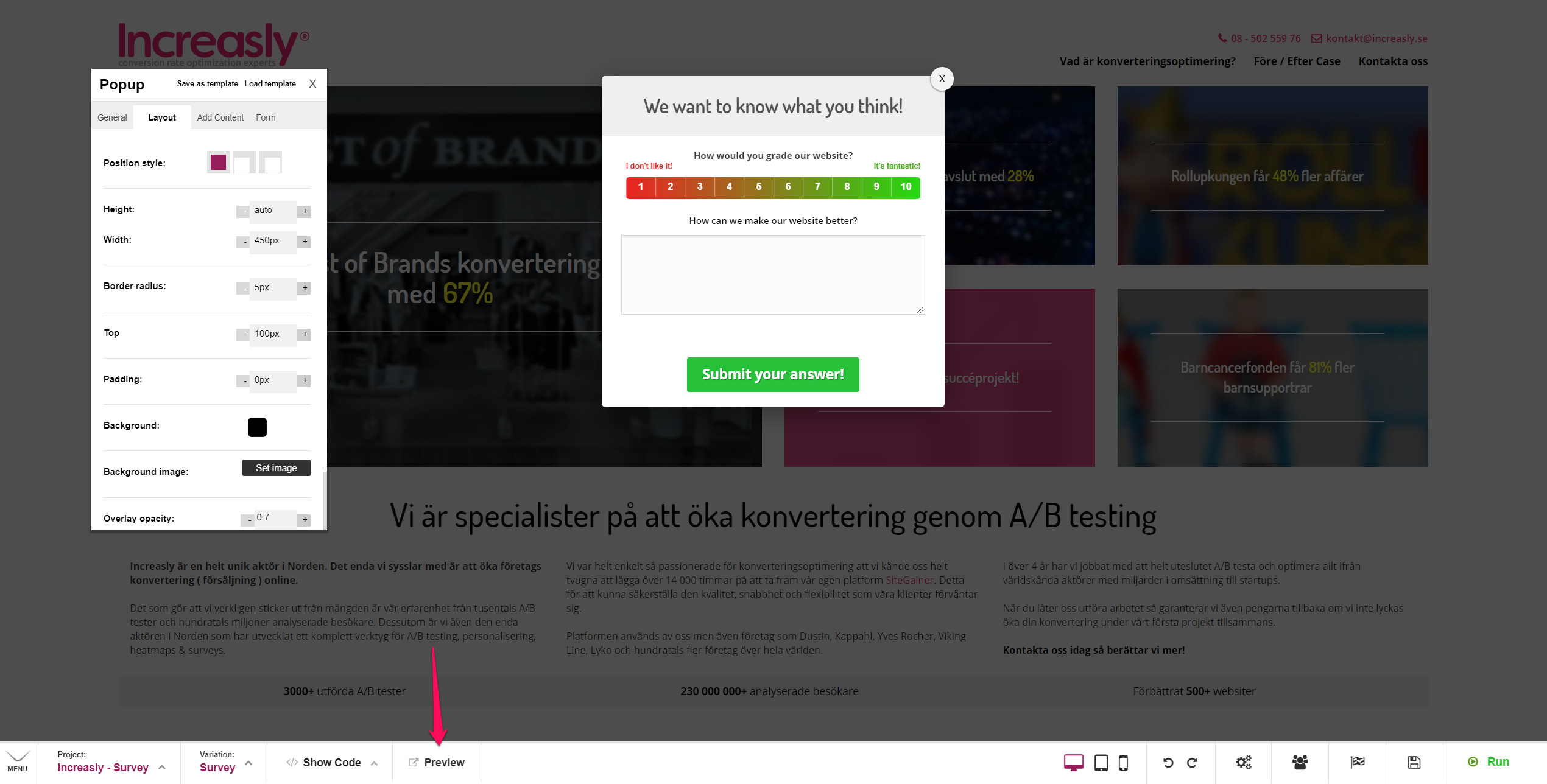 6. Preview your survey to make sure it looks and works the way you want and also check that audience is set up correct.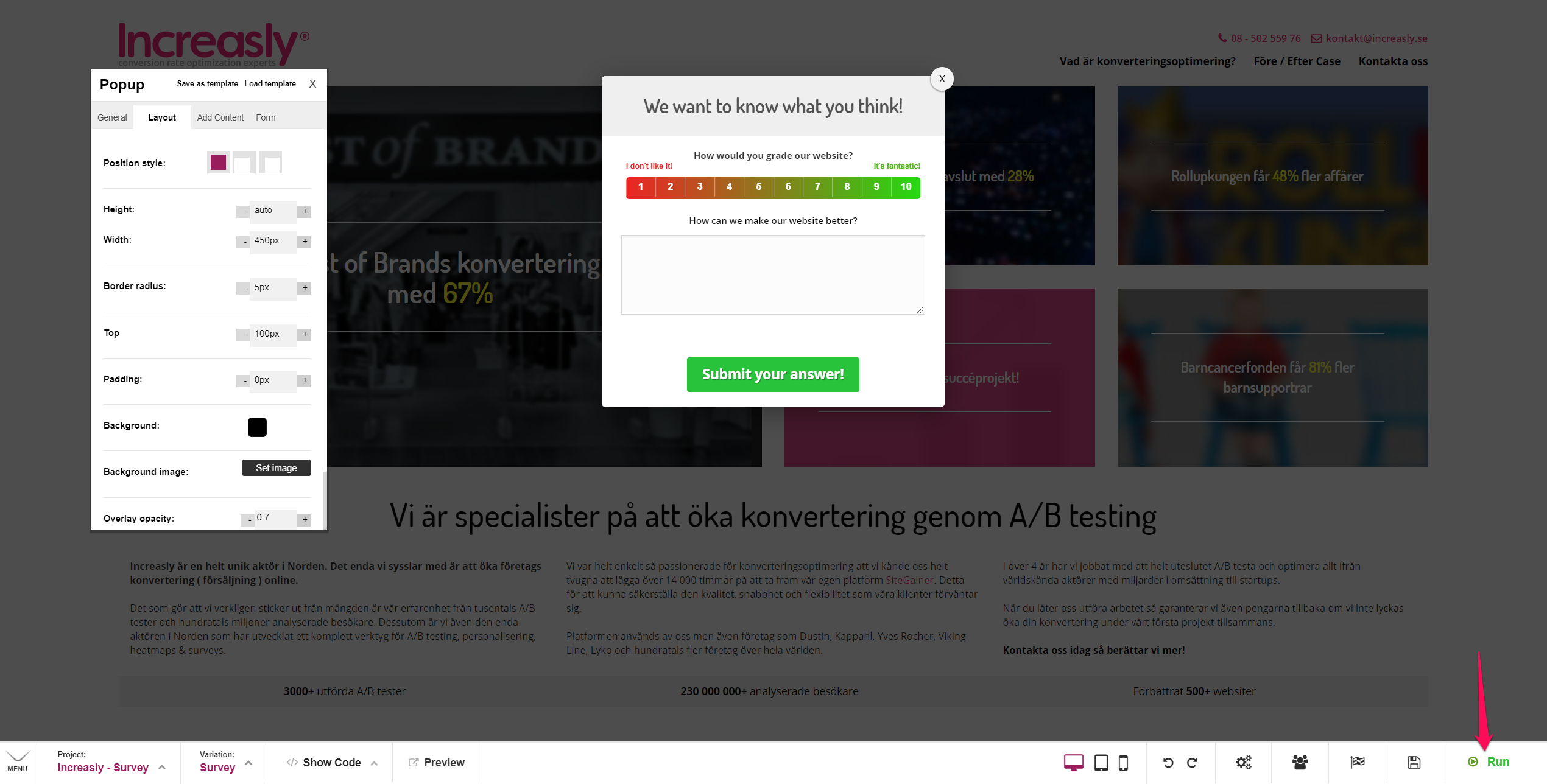 7. Activate your project by clicking the Run button at the bottom right in the editor or activate it through the dashboard by clicking the project and then select activate.
Check out our Video academy for more information about how to set up a Survey